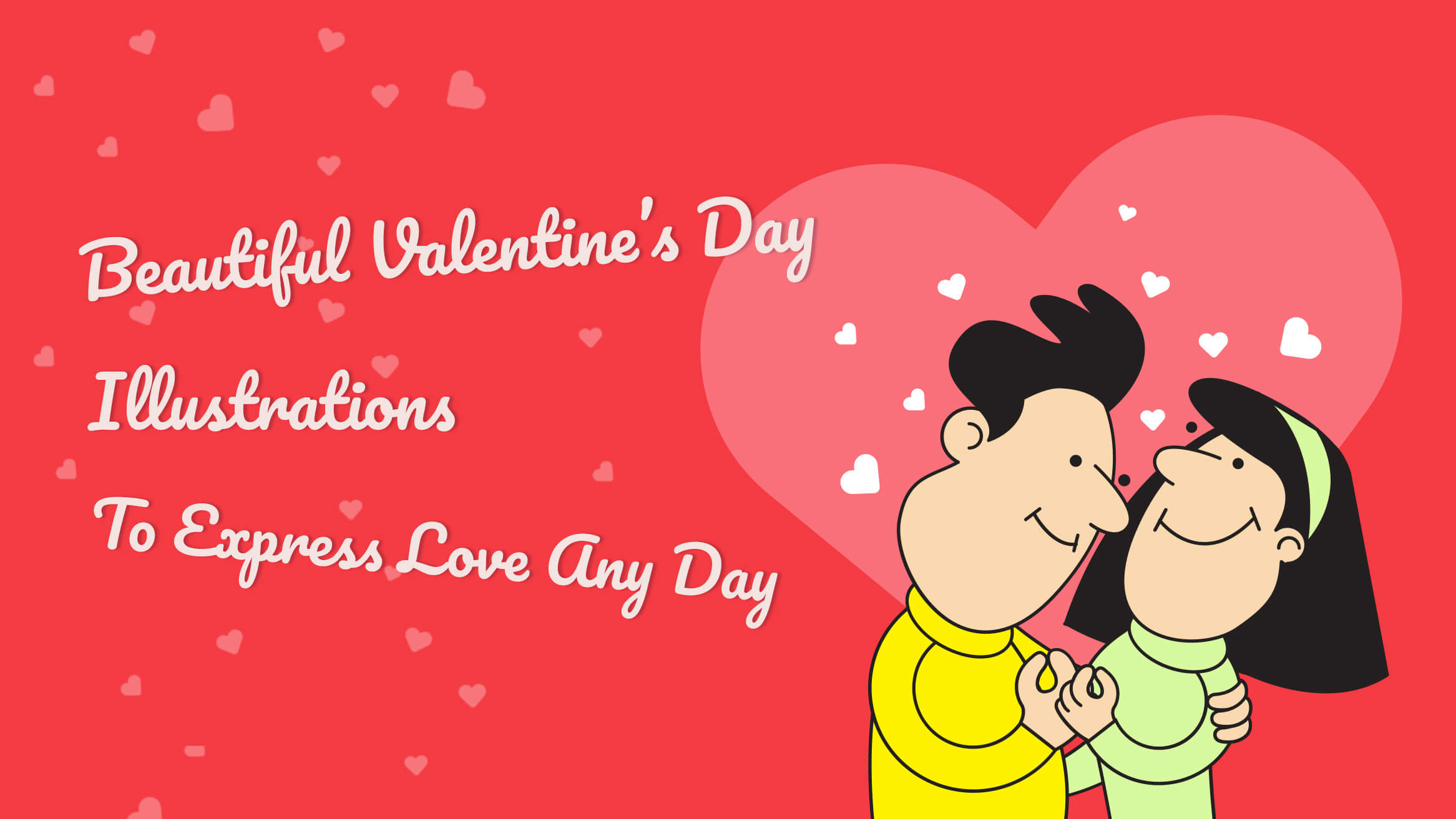 Beautiful Valentine's Day Illustrations To Express Love Any Day
Feb 23, 2022
Do you need some inspiring ideas for designing in the month of love?
Just like you can celebrate love and express it any day, you may also want your customers and clients to fall in love with your designs whenever they see them. Using adorable illustrations creatively will do the job perfectly.
Leveraging illustrations for business purposes say marketing collaterals, gives a friendly vibe and communicates your brand's message more naturally.
In this article, I'll introduce you to the Valentine's Day Illustrations pack by DrawHipo, and discuss five use cases on how you can leverage them in your personal and commercial projects.
What Will You Get Inside Valentine's Day Illustrations Pack
Inside the Valentine's Day Illustrations pack by DrawHipo, you'll get twenty Solo and ten Scene premium and royalty-free Illustrations. The illustrations are editable as you can change the color and size however you like. So you can change the colors to the color palette of your brand.
You may leverage them for designing documents like cards, invitations, etc., to gift to your loved one. Also, you may use them for designing a wide range of marketing collaterals to grow your business.
A Closer Look Inside the Valentine's Day Illustrations Pack
The Valentine's Day Illustrations categorized into three ways below will give you a better idea of what you will receive in the pack by DrawHipo.
Solo Illustrations you'll find adorable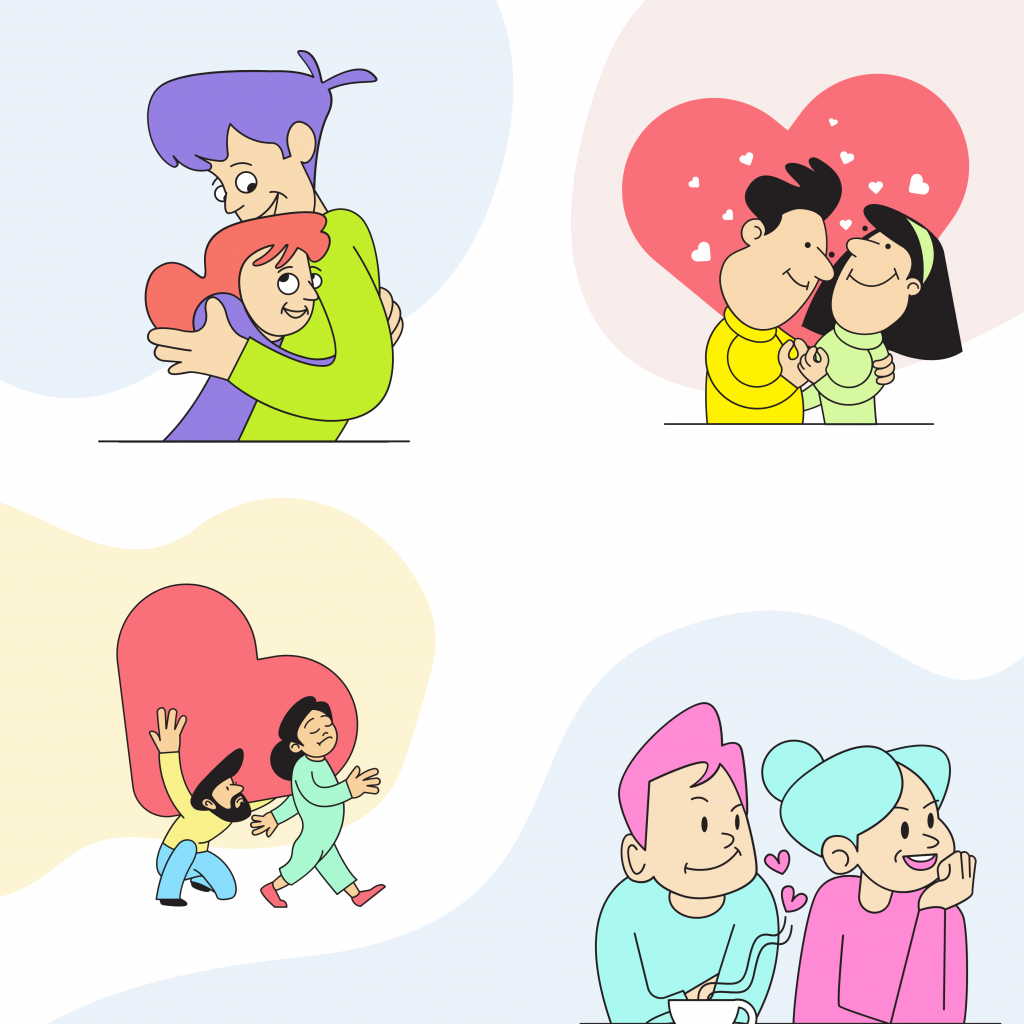 Scene Illustrations to melt your heart away
Let us have a closer look at some of the appealing and lovable Valentine's Day illustrations.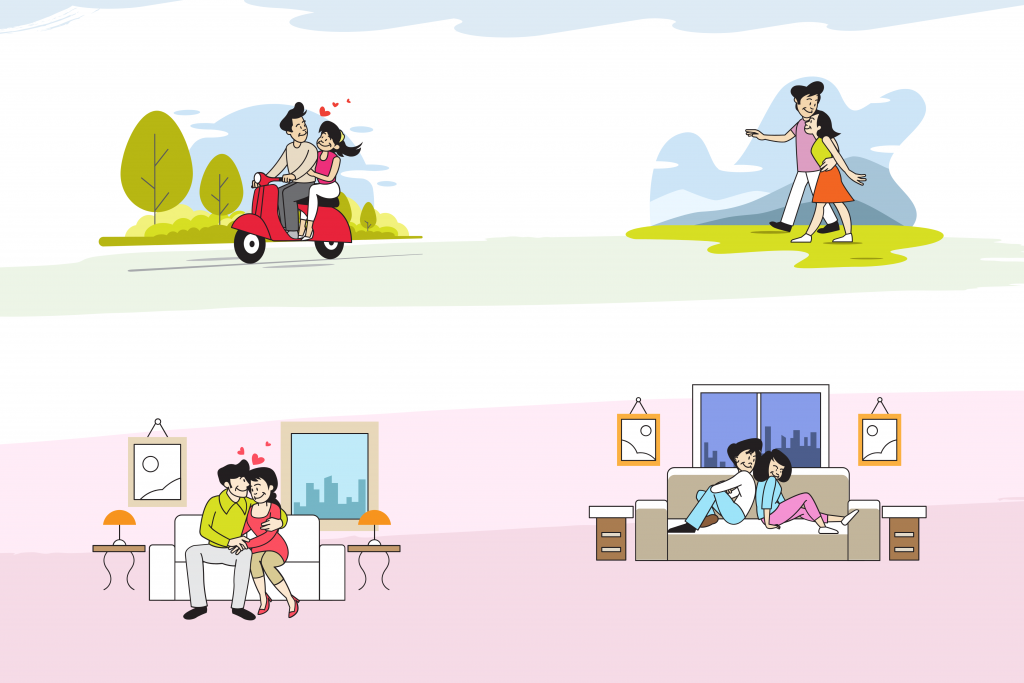 Redefine Love with the following Valentine's Day Illustrations
You can express your self-love by being more self-compassionate, pampering yourself, and spending time doing things you love. Share this powerful message of self-love with your loved ones using the following illustrations.

5 Ways to Leverage Valentine's Day Illustrations
We'll be covering five different ways to use Valentine's Day Illustrations; you can design the same thing in other formats of your social media like Instagram stories, Facebook Post, LinkedIn Banner, Posters, and so much more.
Personalized Valentine's Day Cards
Our collection of adorable Valentine's Day Illustrations will be your solid foundation to start with. Choose the one(s) that goes with the story of your love, pour all your love into making a personalized Valentine's Day Card.
Your partner will be overjoyed and appreciate your sweet gesture and effort of going a little extra to bring a smile to their face.
You can either draw inspiration from the below Valentine's Day Cards or use them right away. But I highly recommend surprising your partner with a personalized Valentine's Day Card.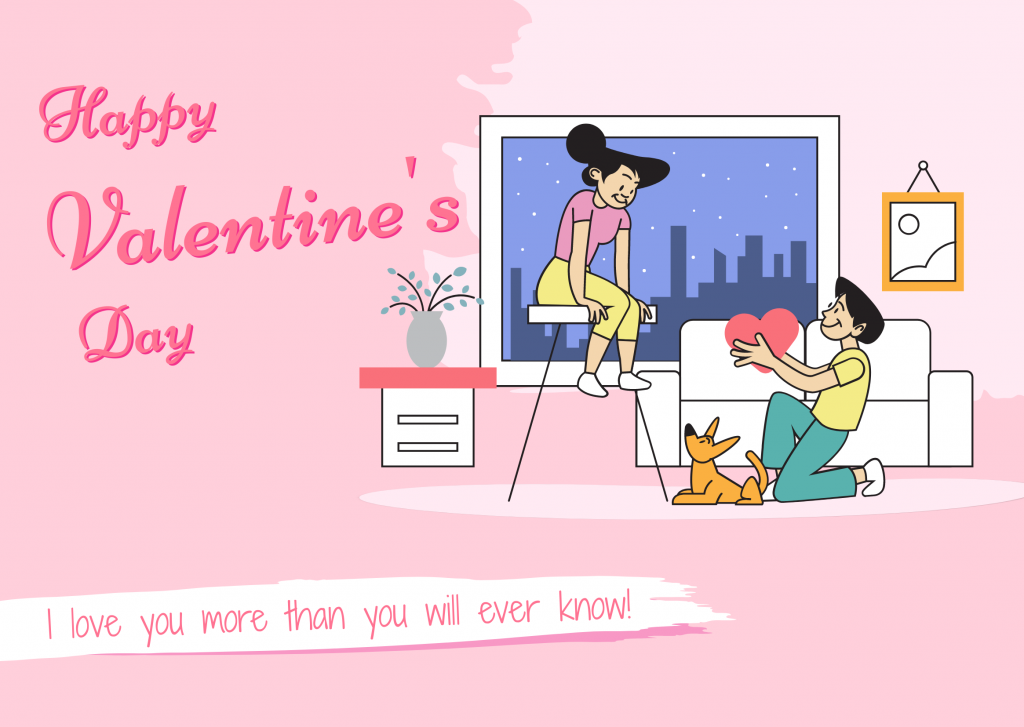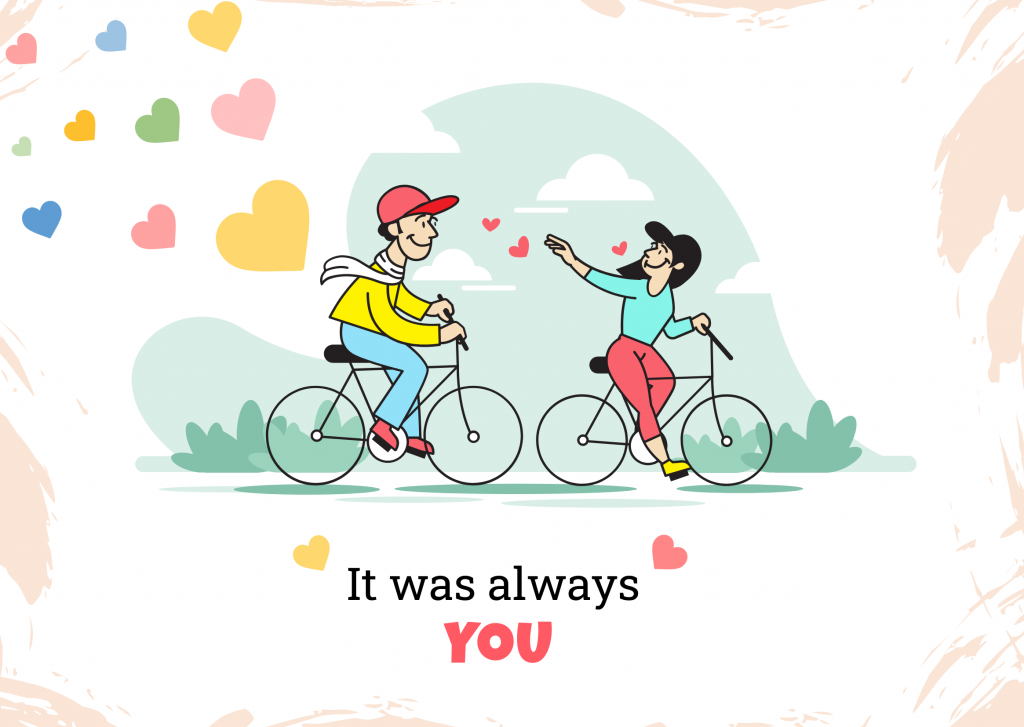 Party Flyers or Posters
If you are an event organizer or someone who wants to throw a memorable party to celebrate love, you need to spread this message across. You may use flyers as one of the tried and tested effective marketing techniques to promote your party and create excitement around it.
Choose the Valentine's Day Illustration(s) you love and leverage it to design a lovely and welcoming Flyer to invite people.
Have a look at this Party Flyer design and come up with your own to rock your party.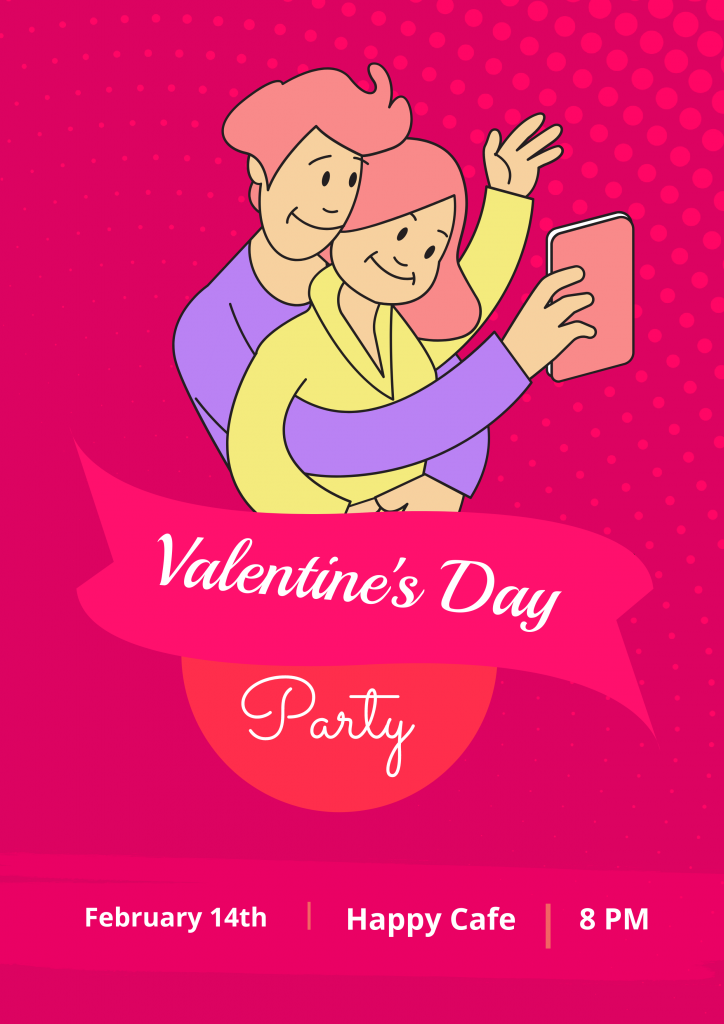 Run a Sale
Many brands and businesses change their Facebook Cover photos on almost every occasion. Valentine's Day is no exception. For marketers and business owners, it's one of the best times to increase their sales.
Include the elements of exclusivity, love, and personal touch while promoting your products or services through cover photos of your social channels. Let your target customers enjoy the special deals and discounts that you offer.
Look at the Facebook Cover Photo we've designed with DrawHipo's Valentine's Day Illustrations.

Run Contests
Running contests is excellent for producing user-generated content. It's a fun and exciting way to increase your reach and improve your brand awareness.
Design your marketing campaign using attractive visuals and intrigue your target audience with questions that they can't resist themselves from answering. As a part or rule of the contest, ask them to follow your socials, share it on their social media handles, and tag their loved ones.
Listen to their stories, engage with them in the comments, and wrap up the campaign by giving the winner(s) prizes and making their day even more special.
See this Instagram Post, running a contest designed with Valentine's Day Illustrations from DrawHipo.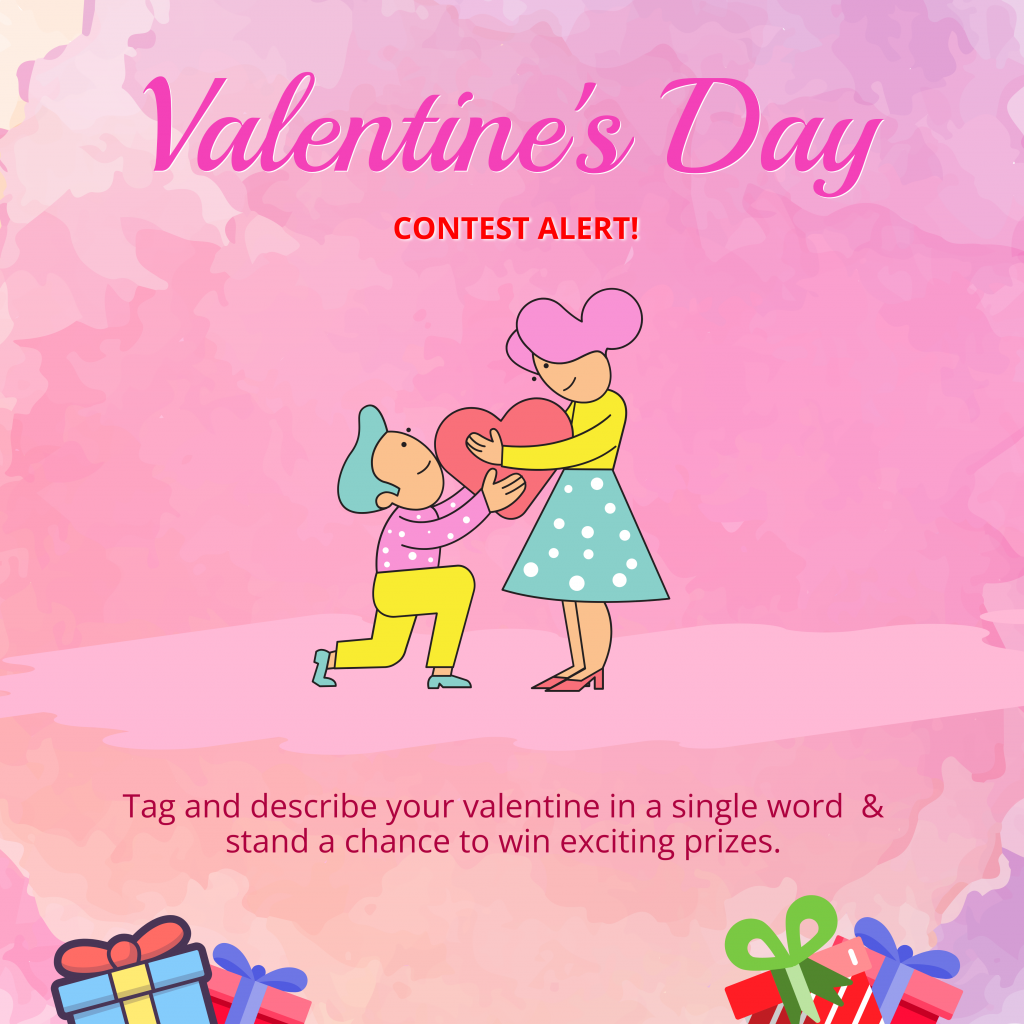 Host a Giveaway
Announce a special giveaway on the occasion of Valentine's Day and give your participants a chance to win exciting prizes. This way, along with nurturing your loyal customers, you can also attract new ones.
Like running contests, hosting a giveaway will also increase engagement with your target customers and widen your reach.
We've designed the below Instagram Post hosting a giveaway using DrawHipo's Valentine's Day Illustrations.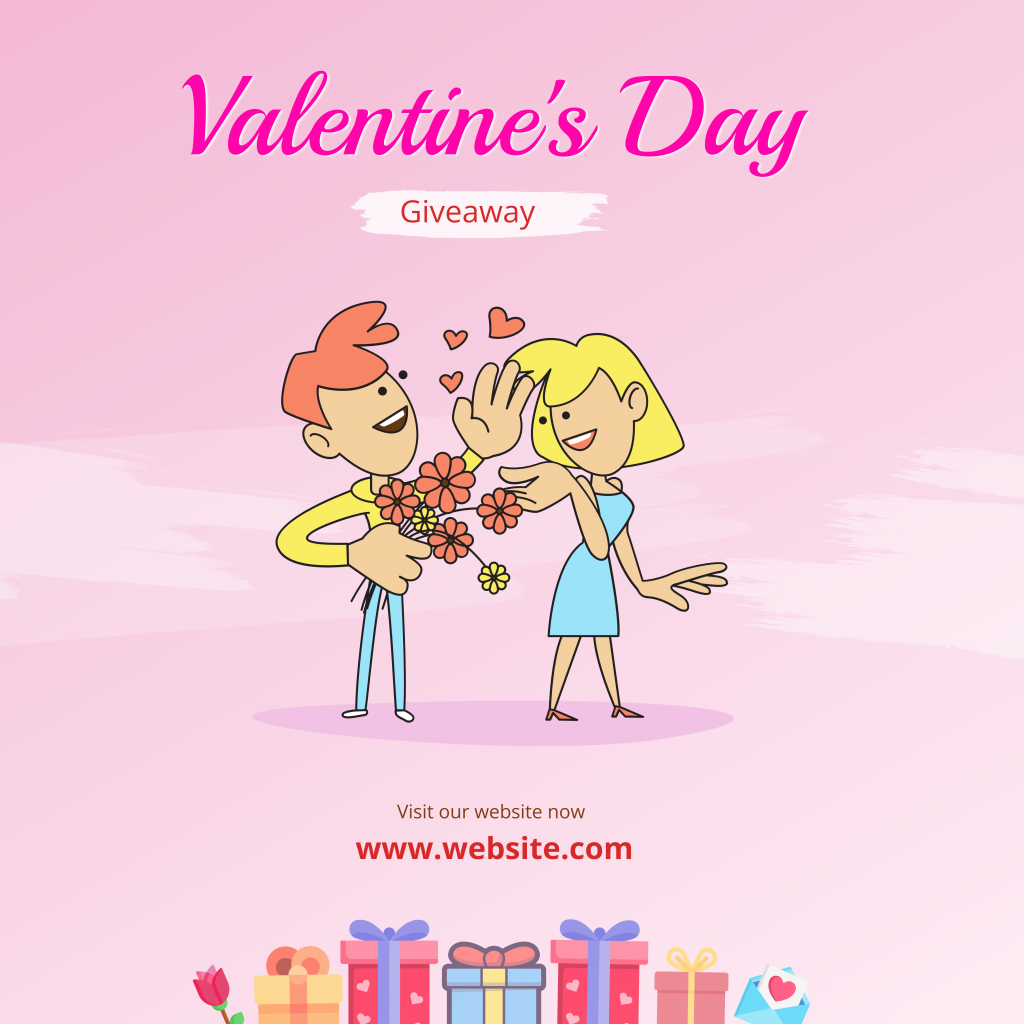 How to get Valentine's Day Illustrations pack?
Once you choose the Valentine's Day Illustration pack, add it to the cart to purchase. Then after getting access to these design assets, you can start designing right away.
Wrapping Up
In this Valentine's season, express your love not only for your partner but also for the love of creativity and design with DrawHipo's Valentine's Day Illustrations. You can experiment and develop numerous designs of various types with these assets. Let DrawHipo be your partner to make your designs easy and attractive.